We help you to create all the necessary material for your business through the correct use of typography, space, image and colors.
We create websites using CSS and HTML to resize, hide, shrink, enlarge, or move the content to make it look good on any screen.
We have the expertise and experience in social media marketing gaining traffic or attention through social media sites.
We have the expertise to resolve chronic computer problems, cleaning, fixing and optimizing the systems.
Why choose us?
We are one company of specialized professionals but above all is the satisfaction of our customers. Always identifying all the details of the problems or desires of our customers, thereby offering the best ways to reach the goal.
More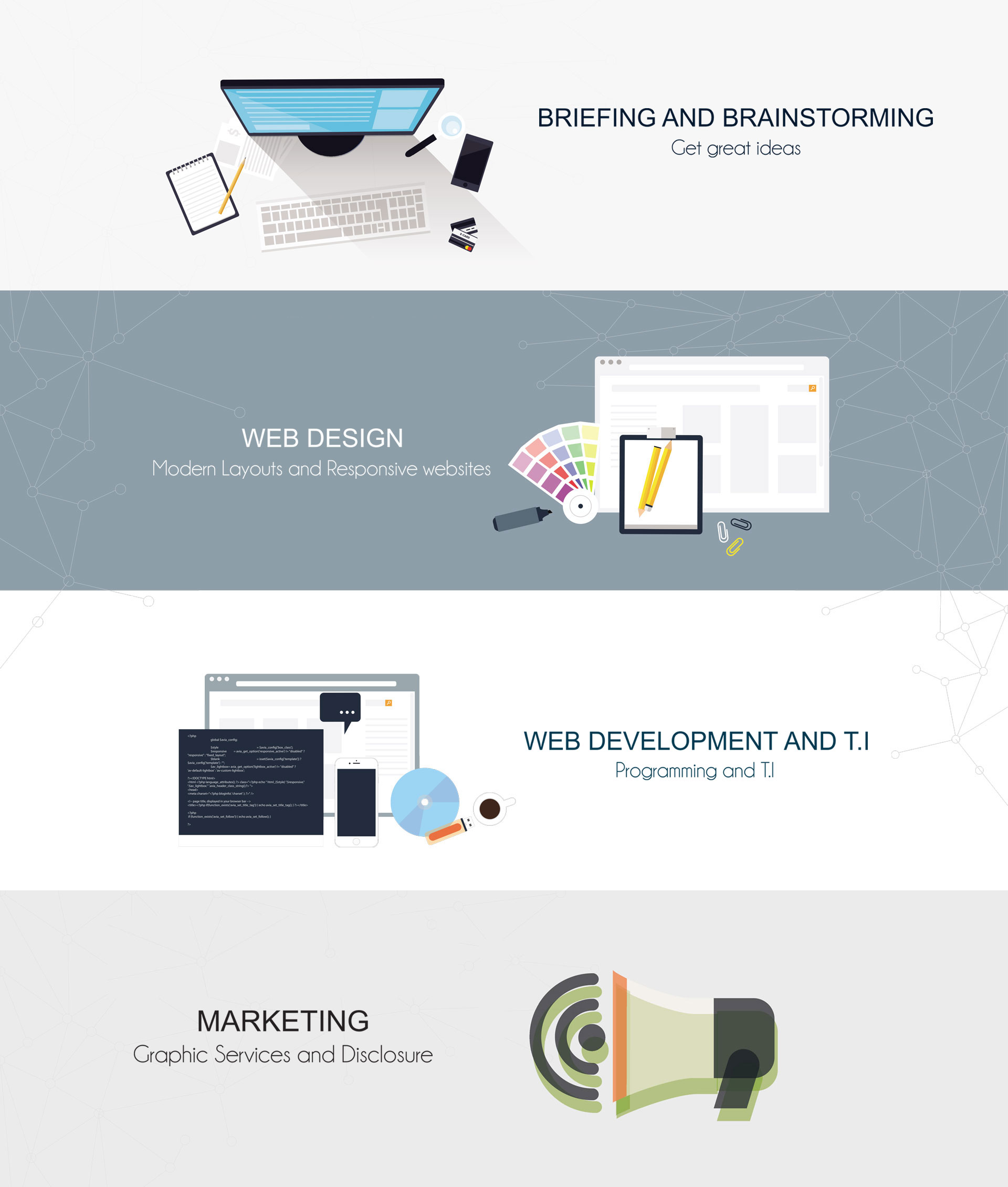 Our portfolio
A little of our work, performed with enthusiasm and love, happy to offer the best possible result for our clients.